The blog archive provides access to past blog postings from Communications of the ACM and other sources by date.
March 2018
---
From insideHPC
Today DDN announced that its EXAScaler DGX solution accelerated client has been fully integrated with the NVIDIA DGX Architecture. "By supplying this groundbreaking level of performance, DDN enables customers to greatly accelerate…
---
From The Eponymous Pickle
GigaOM continues their podcasts on AI.  Informative. Below link lets you subscribe and see others.

Voices in AI – Episode 37: A Conversation with Carolina Galleguillos
Byron Reese Mar 29, 2018 - 7:00 AM CDT

In this episode Byron…
---
From The Eponymous Pickle
Am a shopper at Kroger and Whole Foods since their inception.  Watching the expansion of tech closely.

Amazon Prime Now gives Whole Foods a price edge: report
Barclays study of Cincinnati market shows savings over Kroger/Instacart…
---
From The Eponymous Pickle
They are everywhere now, and lamps and light fixtures are a convenient place for more.   The introduction of a reference design should make it easier yet.

More Alexa-enabled lamps are coming
By Ashley Carman   @ashleyrcarman   in…
---
From The Eponymous Pickle
Retailers Are Starting To Reap The Rewards Of Omnichannel Commerce
Webinar replay
By Michelle Beeson in Forrester

Retail digital business executives must challenge the status quo and deliver omnichannel excellence across the customer…
---
From Computer Science Teacher - Thoughts and Information From Alfred Thompson
Students sure are good at distracting teachers from the main topic. Especially if they have a teacher who likes to talk. I confess that I am someone who likes to talk (ok stop laughing those of you who know me.) I tend to think…
---
From Computational Complexity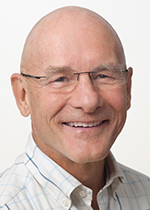 A Turing machine has an extremely simple instruction set: Move left, move right, read and write. If you want to do real programming, you need something a bit more powerful. So computer architects created chips with more2011…
---
From BLOG@CACM
The branch of philosophy known as phenomenology can broaden our understanding of what is really going on in the tasks we address with computing.
---
From Schneier on Security
When Spectre and Meltdown were first announced earlier this year, pretty much everyone predicted that there would be many more attacks targeting branch prediction in microprocessors. Here's another one: In the new attack, an…
---
From The Eponymous Pickle
Well, Yes.  Somewhat different in an automotive channel due to context and changing location.

The Car of the Future Will Sell Your Data
As smarter vehicles become troves of personal information, get ready for coupon offers at the…
---
From Gödel's Lost Letter and P=NP
And if so, what units does it have? Cropped from source Fabiano Caruana has just won the 2018 chess Candidates Tournament. This earns him the right to challenge Magnus Carlsen for the world championship next November in London…
---
From insideHPC
In this video from from 2018 GPU Technology Conference, Ziv Kalmanovich from VMware and Fred Devoir from NVIDIA describe how they are working together to bring the benefits of virtualization to GPU workloads. "For cloud environments…
---
From The Eponymous Pickle
Attending this tomorrow, a favorite topic of mine ... join us at the link below: 

How to Own the Customer Experience:

" ... AI-driven interactions between customers and brands will soon be occurring more often. Messaging platforms…
---
From The Computing Community Consortium Blog
Mozilla is currently seeking proposals for research funding to support its mission: to ensure the internet is a global public resource, open and accessible to all. These grants include topics directly relevant to current research…
---
From The Eponymous Pickle
One of the most important issues in data science,  interpreting models,  especially for particular contextual use.  And part of the context is always metadata driven. ...

In O'Reilly: 

Interpreting predictive models with Skater…
---
From Schneier on Security
Researchers have exploited a flaw in the cryptocurrency Monero to break the anonymity of transactions. Research paper. BoingBoing post....
---
From The Eponymous Pickle
A furhter indication of the value of pattern recognition ...

Machine Learning Spots Treasure Trove of Elusive Viruses 
In Nature  by Amy Maxmen

Researchers have applied artificial intelligence to the discovery of nearly 6,000 previously…
---
From The Eponymous Pickle
More players in the space. 

Facebook reportedly delaying smart speaker launch in wake of data outrage    Now might not be the best time for an always-listening Facebook device.

By Jeff Dunn in Ars Technica

Facebook has some hardware…
---
From The Eponymous Pickle
Disagree, but it is clear they do not evolve the same way.

Why There's No Such Thing as a Corporate Entrepreneur
By Scott Kirsner in the HBR

Can we please agree that there is no such thing as a corporate entrepreneur?
…
---
From The Eponymous Pickle
An Executive's guide to AI via McKinsey

To stay at the forefront of the accelerating artificial-intelligence race, business executives can study up on the basics of AI using this interactive guide ... "
---
From Daniel Lemire's Blog
Suppose that you create a large set of objects that you store in a hash table. Let us take 10 millions objects. It is large enough that it probably will not fit in the cache memory of your processor. Let us keep the objects simple…
---
From insideHPC
Today Liqid and Inspur announced that the two companies will offer a joint solution designed specifically for advanced, GPU-intensive applications and workflows. "Our goal is to work with the industry's most innovative companies…
---
From insideHPC
Today Cray announced it is adding new options to its line of CS-Storm GPU-accelerated servers as well as improved fast-start AI configurations, making it easier for organizations implementing AI to get started on their journey…
---
From insideHPC
"Quantum computing has recently become a topic that has captured the minds and imagination of a much wider audience. Dr. Jerry Chow joined CloudFest to speak to the near future of quantum computing and insights into the IBM Q…
---
From The Eponymous Pickle
Have had a long time interest in how we curate the world'd knowledge.  And thus Wikipedia asks ...

Wikipedia Asks its Readers Why. 
Wikipedia has a lot of readers–approximately 6,000 people visit every second. Since the online

That…
---
From insideHPC
"The complexities of big data and data science models, particularly in data-intensive fields such as life sciences, telecommunications, cybersecurity, financial services and retail, require purpose-built database applications…
---
From BLOG@CACM
The road to the Cambridge Analytica/Facebook scandal is strewn with failures.
---
From The Eponymous Pickle
Intriguing.   How useful these might be is unclear.  I recall seeing a board-style game with supposed espionage related origins that utilized game theory.   We edited some of the player parameters to get something that might

CIA…
---
From Schneier on Security
Ross Anderson has a really interesting paper on tracing stolen bitcoin. From a blog post: Previous attempts to track tainted coins had used either the "poison" or the "haircut" method. Suppose I open a new address and pay into…
---
From The Eponymous Pickle
Been a while since I  have seen novel telepresence robotics.   Here is an Ava Robotic telepresence system with autonomous navigation.  We experimented with meeting attentendance telepresence.

Ava Robotics Introduces Autonomous…