The blog archive provides access to past blog postings from Communications of the ACM and other sources by date.
August 2019
---
From insideHPC
Dr. Steven Squyres from Cornell University will keynote the SC19 conference in Denver. His talk will be entitled "Exploring the Solar System with the Power of Technology." Steve Squyres' research focuses on the robotic exploration…
---
From The Eponymous Pickle
More MIT robotics advances, with very clear potential healthcare applications.

Robotic thread is designed to slip through the brain's blood vessels
Magnetically controlled device could deliver clot-reducing therapies in response…
---
From The Computing Community Consortium Blog
The National Science Foundation (NSF) is holding a webinar on September 11, 2019 at 2:00 PM ET for the NSF/Intel Partnership on Machine Learning for Wireless Networking Systems (MLWiNS) solicitation NSF 19-591, submission requirements…
---
From The Eponymous Pickle
A new subfield of using computer based modeling and methods.



Video introduction:   https://vimeo.com/351182289

Carla Gomes of Cornell, discusses "Computational Sustainability" (cacm.acm.org/magazines/2019/9/238970), a Contributed…
---
From insideHPC
Today Atos announced the delivery of Quantum-Learning-as-a-Service (QLaaS) to Xofia to help develop quantum-powered artificial intelligence solutions for the enterprise. "Xofia is a startup based in Houston that combines artificial…
---
From insideHPC
AI technologies are being used to help develop Next-gen nuclear energy systems that could help reduce our dependency on fossil fuels. In this special guest feature, Dawn Levy and Weiju Ren from ORNL explore the challenges and…
---
From insideHPC
Federal agencies are leveraging the new CyberRax Data Flow Pipeline from PSSC Labs to achieve their goals. The CyberRax DataFlow Pipeline platform is designed in conjunction with Cloudera to deliver an on-premise, turnkey environment…
---
From insideHPC
Nicholas Brown from EPCC gave this talk at the MVAPICH User Group. "In this talk I will describe work we have done in exploring the performance properties of MVAPICH, OpenMPI and MPT on one of these systems, Fulhame, which is…
---
From The Eponymous Pickle
Long known that this is a difficult problem.  Here a considerable piece on the subject:

Is Data Privacy Real? Don't Bet on It
Aug 23, 2019 North America in Knowledge@Wharton

In 2009, Netflix was sued for releasing movie ratings

The…
---
From insideHPC
The U.S. Department of Energy has awarded researchers at its Fermi National Accelerator Laboratory more than $3.5 million to boost research in the fast-emerging field of Quantum Information Science. "Few pursuits have the revolutionary…
---
From The Eponymous Pickle
Notable piece by O'Reilly on expanding and emergent software architecture methods:

The topics to watch in software architecture
Microservices, serverless, AI, ML, and Kubernetes are among the most notable topics in our analysis…
---
From The Eponymous Pickle
As might be expected, as a vast public collection of detailed HR data, with the ability to follow through with extended communication, it could be used to recruit anyone for anything.

LinkedIn reportedly used by some nations to…
---
From The Eponymous Pickle
Free at the link, a short non-technical article in the latest Communications of the ACM, which describes how machine learning is taking over computing.  And how making machines learn has led to a new enthusiasm of devices, which…
---
From Schneier on Security
The Department of Justice wants access to encrypted consumer devices but promises not to infiltrate business products or affect critical infrastructure. Yet that's not possible, because there is no longer any difference between…
---
From The Eponymous Pickle
Another example of the use of body gathered power.

Sticker sensor monitors your body using wireless power
It wouldn't interfere with your behavior.

Jon Fingas, @jonfingas in Engadget

Wearable body sensors have a common problem: they…
---
From The Eponymous Pickle
A future look at AI.  I think too pessimistic, but suggests some cautions about how we will need to utilize it.   Augmentation rather than autonomy may be the best initial guide.

The Metamorphosis

AI will bring many wonders. It…
---
From The Eponymous Pickle
 Its the scientific method.   I have seen many examples where you could not recreate the context involved, but the results were accepted as proof, because they followed some narrative that was generally accepted, or not accepted…
---
From The Eponymous Pickle
This could also be done inside a company to look at publications like technical reports, and then also linking those to external publications as well.    Driven by specific goals as well.  The broad ability to use analogies usefully…
---
From The Eponymous Pickle
Quite an interesting piece on contract languages and 'Smart Contracts".  A recent proposal made me look deeper into this idea, especially as it might connect to supply chain and procurement efficiencies.  Considerable 7-page

Case…
---
From insideHPC
Today quantum startup QC Ware announced that the company been awarded a U.S. Department of Energy grant to use quantum computing to better understand complex material and chemical systems. Collaborating with SLAC, QC Ware will…
---
From insideHPC
In this podcast, the Radio Free HPC looks at Cray's series of big wins for DOE Exascale systems. "Guess who's having a great year? Think Aurora, Frontier, and El Capitan. Cray has put some nice numbers on the accounts receivable…
---
From insideHPC
DK Panda gave this talk at the MVAPICH User Group. "This talk will provide an overview of the MVAPICH project (past, present, and future). Future roadmap and features for upcoming releases of the MVAPICH2 software family (including…
---
From The Eponymous Pickle
New methods, technical:

New Technique Speeds Up Deep-Learning Inference on TensorFlow by 2x
by  Anthony Alford  in InfoQ

Researchers at North Carolina State University recently presented a paper at the International Conference on…
---
From insideHPC
Today NVIDIA and VMware announced plans to deliver accelerated GPU services for VMware Cloud on AWS to power modern enterprise applications, including AI, machine learning and data analytics workflows. These services will enable…
---
From Schneier on Security
Interesting analysis of the possibility, feasibility, and efficacy of deliberately fake scientific research, something I had previously speculated about....
---
From Putting People First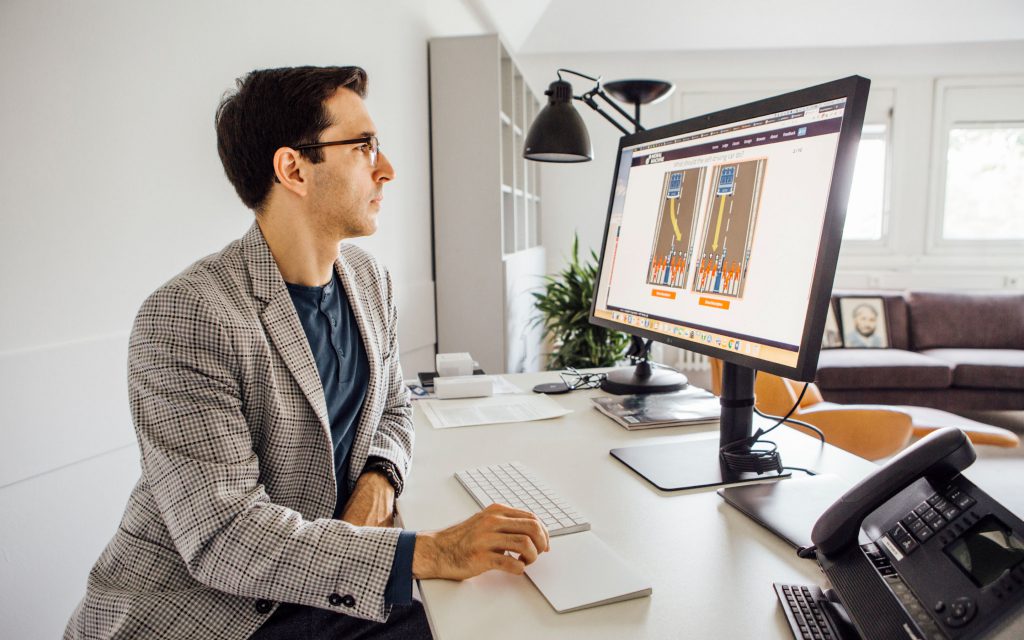 The algorithms that underlie much of the modern world have grown so complex that we always can't predict what they'll do. Iyad Rahwan, who directs the Center for Humans and Machines at the Max Planck Institute for Human Development…
---
From The Eponymous Pickle
Summit architectecture still has the record for calculation intensive models.

IBM gives artificial intelligence computing at MIT a lift
Nearly $12 million machine will let MIT researchers run more ambitious AI models.

By Kim Martineau…
---
From Gödel's Lost Letter and P=NP
With tighter links between notions of rank? Composite of src1, src2 (our congrats) James Oxley and Geoff Whittle are mathematicians at LSU and Victoria University (Wellington, New Zealand), respectively. They have written many…
---
From The Eponymous Pickle
Yes, behavior is important.   In biological behavior we don't claim to understand all of the mechanics involved.  So we accept the complexity being beyond simple tabulation.   In the case of machines, we build them and control…
---
From The Eponymous Pickle
Key for any kind of real-world application.

Spotting objects amid clutter
New approach quickly finds hidden objects in dense point clouds, for use in driverless cars or work spaces with robotic assistants.

Jennifer Chu | MIT News…